Lucky Boy Sunday Lovechild rose alpaca toy
Lucky Boy Sunday Lovechild rose alpaca toy
13.5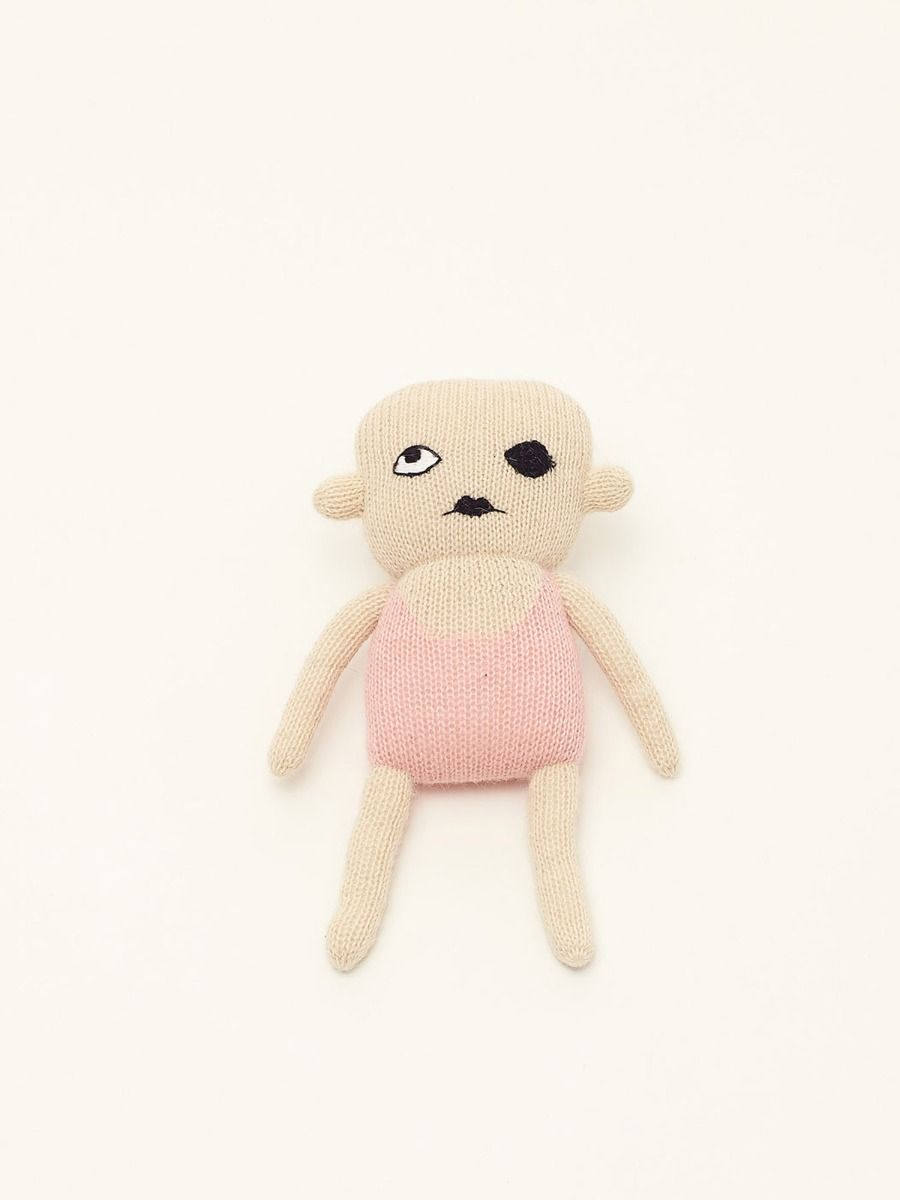 Lucky Boy Sunday Lovechild rose alpaca toy
Special Price
€13.50
Regular Price
€45.00
| Age | Height | Weight |
| --- | --- | --- |
| 0 month | 40 - 50 cm - 15,8-19,7" | 2 - 3,5 kg - 4-8 lbs |
| 1 month | 54 cm - 21,3" | 4 kg - 9 lbs |
| 3 months | 60 cm - 23,6" | 5 - 6 kg - 11-13 lbs |
| 6 months | 67 cm - 26,4" | 7 - 8 kg - 15-18 lbs |
| 9 months | 71 cm - 28" | 8 - 9 kg - 18-20 lbs |
| 12 months | 74 cm - 29,2" | 9 - 10 kg - 20-20 lbs |
| 18 months | 81 cm - 31,9" | 11 kg - 24 lbs |
| 24 months | 86 cm - 33,9" | 12 kg - 26 lbs |
| 36 months | 95 cm - 37,4" | 14 kg - 31 lbs |
| Age | Height | Chest | Waist | Hip |
| --- | --- | --- | --- | --- |
| 2 years | 83 - 88 cm - 32,7-34,7" | 52 cm - 20,5" | 48 cm - 19" | 56 cm - 22,1" |
| 3 years | 91 - 96 cm - 35,9-37,8" | 54 cm - 21,3" | 50 cm - 19,7" | 58 cm - 22,9" |
| 4 years | 99 - 104 cm - 39-41" | 56 cm - 22,1" | 52 cm - 20,5" | 60 cm - 23,6" |
| 5 years | 105 - 110 cm - 41,4-43,3" | 58 cm - 22,9" | 53 cm - 20,9" | 62 cm - 24,4" |
| 6 years | 111 - 116 cm - 43,7-45,7" | 60 cm - 23,6" | 54 cm - 21,3" | 64 cm - 25,2" |
| EU | UK |  US |  JP | IT | Lenght |
| --- | --- | --- | --- | --- | --- |
| 20 | 4 | 5 | 13 | 19 | 12,3 cm / 4,8" |
| 21 | 4 1/2 | 5 1/2 | 13 1/2 | 20 | 13 cm / 5,1" |
| 22 | 5 | 6 | 14 | 21 | 13,6 cm / 5,4" |
| 23 | 6 | 7 | 14 1/2 | 22 | 14,3 cm / 5,6" |
| 24 | 7 | 8 | 15 | 23 | 15 cm / 5,9" |
| 25 | 8 | 9 | 15 1/2 | 24 | 15,6 cm / 6,1" |
| 26 | 8 1/2 | 9 1/2 | 16 | 25 | 16,3 cm / 6,4" |
| 27 | 9 | 10 | 16 1/2 | 26 | 17 cm / 6,7" |
| 28 | 10 | 11 | 17 | 27 | 17,6 cm / 6,9" |
| 29 | 11 | 12 | 17 1/2 | 28 | 18,3 cm / 7,2" |
| 30 | 12 | 13 | 18 | 29 | 19 cm / 7,5" |
| 31 | 12 1/2 | 13 1/2 | 18 1/2 | 30 | 19,6 cm / 7,7" |
| 32 | 13 | 1,5 | 19 | 31 | 20,3 cm / 8" |
| 33 | 1 | 2 | 20 | 32 | 21 cm / 8,3" |
| 34 | 2 | 3 | 20 1/2 | 33 | 21,6 cm / 8,5" |
| 35 | 2 1/2 | 4 | 21 1/2 | 34 | 22,3 cm / 8,8" |
| 36 | 3 1/2 | 5 | 22 1/2 | 35 | 23 cm / 9,1" |
Shipping info
Orders are shipped from Paris, France Monday through Friday from 10AM – 5PM (CET). Orders placed on Friday evening, Saturday and Sunday, will be processed on Monday morning. Please note that we aim to dispatch all orders within 24 hours, but sometimes it may take up to 48 hours.
Estimated delivery times are to be used as a guide only and commence from the date of dispatch. We are not responsible for any delays caused by destination customs clearance processes.
Once your order has been shipped, you will receive email confirmation of your shipping details and a tracking number. You are able to view and track the status of your shipment.
Return policy
If you are not happy with your order, you can return it back to us. All items must be returned within 14 days of receiving your order for a refund. We do not accept returns after 14 days.
If you found you ordered the wrong product, please make sure you return it, in all of its original packaging. The product must be un-used.
For hygiene reasons, we cannot offer refunds or exchanges on goods that have been opened, or used.
If the product is faulty, damaged or if your shipment is lost, you can contact us to request a full Refund. Please send us a picture of the damaged shipment.
Please follow the instructions for your returns:
1. Email us at orders@trendbee.com to request a Return Authorisation, by stating your order number and the reference/s you wish to return. Please specify the return reason / detail.
2. Returns must be sent to us with a shipping service of your choice and its tracking number provided to us.
3. Please send your return within 7 days after you have received the Return Authorisation.
4. Please return the product/s to the following address :

Trendbee
31 avenue de l'Opera
75001 Paris
France
Once we receive your return, you will be notified by email and a refund will be issued.
We advise you to use a shipping courrier with a tracking number.
Refunds are processed within 5 days from the date of return and will be credited to the original form of payment (Paypal or Credit Card).
We will be unable to refund your cost of the original shipping if you decide that you do not want the order after it has already been processed and sent out to you.
Once returned, the items must:
- not be worn, altered or washed;
- have all original tags attached;
- have their original box or bag.
For all orders returned from outside of EU, please specify on your package "return of merchandise for non-conformity" and no commercial value in order to avoid import taxes ( which will be deducted from your refund ).
Details
Lovechild rose handmade alpaca toy.
Dimensions: 20 cm
Composition
Care
Delivery
France

€9

Delivered in 3-5 working days

Europe

€16

Delivered in 3-5 working days

America

€29

Delivered in 7-10 working days

Rest of the world

€29 

Delivered in 7-10 working days
Related Products By Brand
---
OUR PROMISE
SUPPORT 7/7
Contact us every day, 7 days a week.
14 DAYS RETURN
Simply return within 14 days for a refund or an exchange.
100% SECURE PAYMENT
We accept Credit card and Paypal payments.